Home Learning - Latest school info
Friday 17th July
Letter to all parents 17th July Proposed September 2020 plan
Thursday 16th July
End of year letter End of year letter to Year 2 parents
Home Learning - for whole school activities/ideas click here Home Learning - for Year 1 activities/ideas click here
Home Learning - for Nursery activities/ideas click here Home Learning - for Year 2 activities/ideas click here
Home Learning - for Reception activities/ideas click here
Letter to parents from Kirklees Council - 15th June 2020
Letter to all parents regarding September 2020
Thursday 25th June
Dear Parents and Carers
I hope you are all keeping well and enjoying the lovely weather.
Items to collect from school
On Wednesday 1st July, from 11am to 3:30pm parents can come and pick up the following:
Home Learning Packs
Your child's Reports
PE Kit (if this is still in school)
Any inhalers or medicines that are in school
Any refunds for milk or trips (if you haven't already collected it)
Staff are available to help with this so everyone must collect these items on Wednesday. If you do not collect these items on Wednesday you will not be able to just come to the office but wait for the next collection date, which could be 2 weeks later. If your child is currently attending school the report will be sent home with them on Thursday 2nd July if it isn't collected on Wednesday.
Transition - for current Nursery, Reception and Year1 children
During the week commencing Monday 13th July you will be given a letter (more information on collection to follow) and emailed a link taking you to more information about September 2020. The letter will tell you which class your child will be in, who their teacher will be and information about start dates and time in September 2020. The link will take you to a video of your child's teacher, a video of their classroom and some photos of the classroom. If you do not receive this information you must contact the school and let us know.
Y2 children
The Y2 children will be coming into school over the next few weeks in small bubbles. This will give them the opportunity to say goodbye and have closure at Purlwell before they move onto their junior school. We are really looking forward to seeing the children.
More children in school
There will be more children in school with the Y2s so we will not be taking any more children from reception and Year 1 at the moment. You must ring the office if you are wanting your child to return but this may not be possible until September. As I mentioned in earlier emails, the use of toilets and playground space all have to be considered when allowing more children back into school.
Kind regards
Mrs Nazam
Letter to parents Friday 12th June
Important letter and information for parents - Friday 5th June
Important letter to parents - 5th June Parent Information sheet - 5th June Return to school parent contract - 5th June
Watch this video for the new one way system into school
Our classrooms have been set up to meet the new government guidelines
ASH CLASS
HOLLY CLASS
ACORN CLASS
BLOSSOM CLASS
SYCAMORE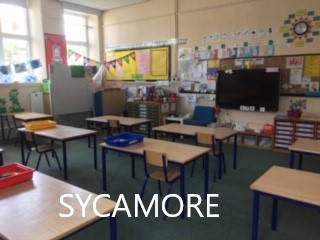 WILLOW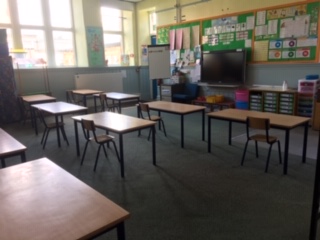 Letter to parents Monday 1st June
Letter to parents - Friday 22nd May
Letter to parents - Tuesday 19th May
Letter to parents - Tuesday 5th May
Ramadan Mubarak to all our Muslim families
Oak National Academy - click here Covid 19 Guidance in URDU
Koronavírus (Covid19) Tájékoztató Magyar/Hungarian - advice in Hungarian
Oak National Academy has been set up by the Government to help parents with home learning. You will find lessons on various subjects for all year groups.
Oak National Academy - click here
Koronavírus (Covid19) Tájékoztató Magyar/Hungarian - advice in Hungarian
Letter to parents Friday 3rd April
Letter to parents Tuesday 31st March
Letter to parents Thursday 26th March
Please follow the latest government restrictions
To enter the school website there is a link at the bottom of this page.